How your Direct Debit Facility will work
This Direct debit facility is an easy payment scheme designed by Allianz p.l.c to allow you to spread payments over 10 months rather than having to pay in one lump sum.
To avail of the Direct Debit facility you must:-
-Have a Current Account.
-Make a payment by Debit Credit card of the 1st Monthly Instalment Amount.
Calculating your Premium:
Please note there is a 10% up-front payment applicable when you sign up for Direct Debits for the 1st time. This up-front payment is payable by Credit/Debit Card and will only apply the 1st year that you are availing of the Direct Debit facility. In subsequent years we will collect your premium over 11 equal instalments in the 1st 11 months of the renewal term meaning you will not pay anything in the last month of that years renewal Period.
There is a service charge of 8%, so, for instance , on a premium of € 750 .00 , the monthly amount pay able would be :
Annual Premium(including Levy)
€750.00
Service Charge* (8%)
€60.00
Equivalent to an Annual Percentage Rate of
23.18%
Total Amount Payable
€810.00
Deposit Amount:
€81.00
Monthly Instalments (9)
€81.00
Please Note: Allianz p.l.c. reserves the right to refuse or reject Direct Debit applications or premium adjustments.
The Direct Debit facility is made available to you under a contract which is separate from the contract of insurance.
Should you fail to make payment of your policy Allianz may enforce cancellation due to non-payment. Allianz may pursue you to recover any premium which remains outstanding as a result of a cancellation.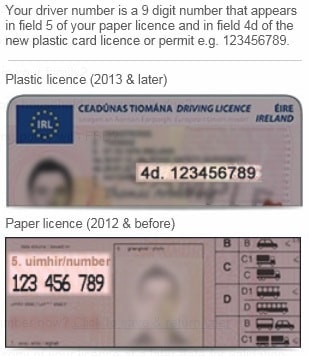 Important – Your quote will be based on the following assumptions:
Assumption Details:
You and other drivers
Have not been convicted of any motoring offence or have any motor prosecution pending (other than convictions*) within the past 5 years
Have not been convicted of any non motoring criminal offence or have any prosecution pending (other than spent convictions*)

*Any convictions spent under the Criminal Justice (Spent Convictions and Certain Disclosures) Act 2016 do not need to be disclosed. Further information on spent convictions is available on www.citizensinformation.ie or you can check with your local Garda station if your conviction is considered spent under the Criminal Justice Act 2016.

Have not been refused motor insurance or been declined as a driver on a motor policy within the past 5 years
Have not had any motor policy cancelled by an insurer within the past 5 years or had any special conditions or extra premiums imposed
If applicable, have advised the relevant Driver Licence authority of any mental or physical medical condition that exists and have subsequently been issued a licence to drive
Your Car
Is owned by you and you are the main driver
Is registered in your name in the Republic of Ireland
Is normally parked at your home address
Has not been modified or adapted from the maker's standard specification
Is not left hand drive
Is not a car vanette or kit car.
Value is less than EUR 130,000
Your Insurance History
This No Claims Bonus was earned on your private motor policy
Your previous insurer must be an EU insurer
This No Claims Bonus is not in use on any other active policy (you earn the no-claims bonus on each car separately if you insure more than one car and the same No Claim bonus cannot be in use at the same time on more than one policy)
Your Quote
Is based on the policy cover start date
If you are unable to meet the Eligibility criteria please contact us at 01 448 48 48